It's hard to believe, but before celebrities became international sensations, most of them were normal, awkward high schoolers. Some of them even took part in their schools' athletic programs, helping their respective teams win championships and make it to state. Imagine going to the school ice hockey game, only to see Steve Carell padded up in the goal with Avril Lavigne skating down the ice toward him.
That's right, both The Office star and the pop singer played in high school. Before tabloids and major news outlets wrote articles about their latest movies, television shows, or hit singles, local papers knew these celebrities by their names and high school sports statistics.
Kate Middleton Was A Field Hockey Player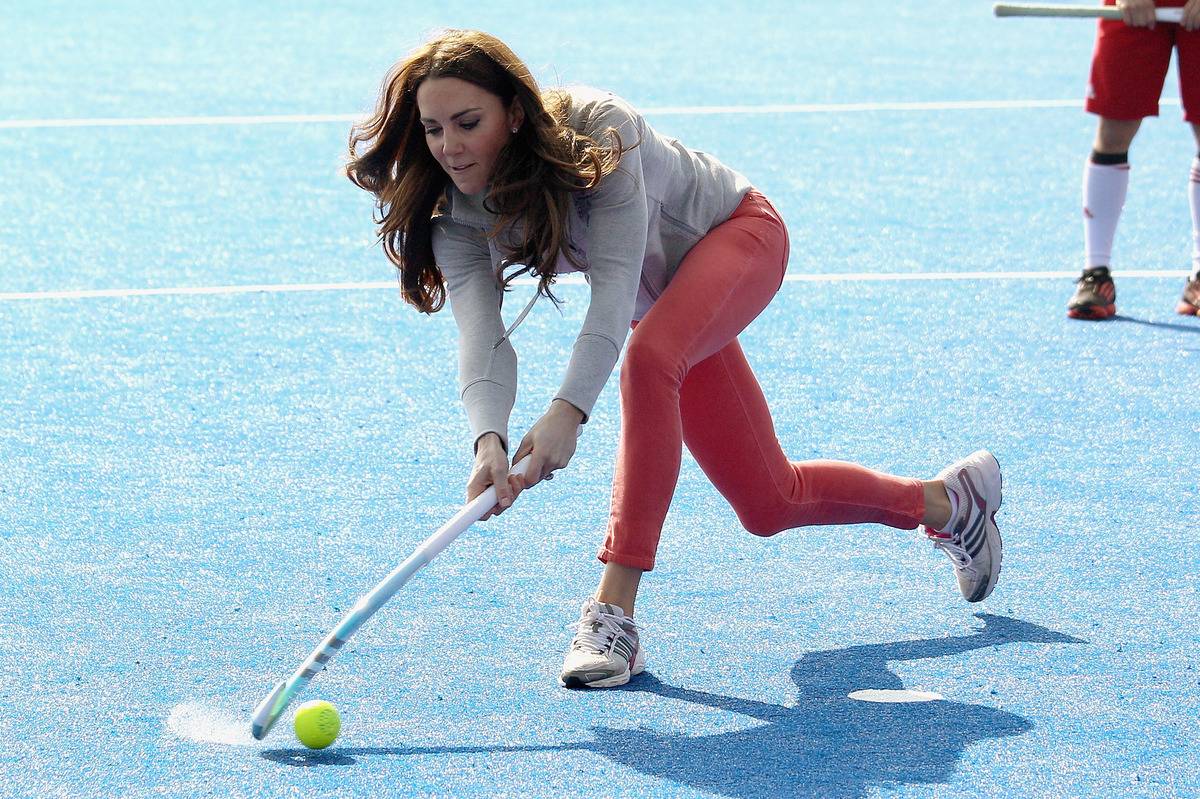 Considering she is married to the person who's second in succession for the British throne, it's hard to imagine the Duchess of Cambridge Kate Middleton playing any type of sport in high school, let alone one where you have the potential to get down and dirty! But she did.
The Duchess was actually a very fierce competitor in her youth, playing for her school's field hockey team. During an interview, Duchess Kate said, "Sport has been a huge part of my life, and I feel incredibly grateful for the opportunities I had to get outside and play in such wonderful open spaces – though, sadly, there was nothing quite as glamorous as this in my time!"