3. How to cover up dark circles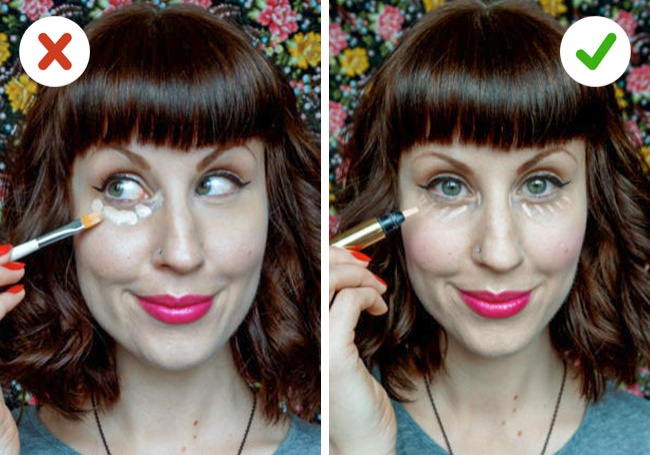 © xovain.com 
Use concealer to hide signs of sleep deprivation. Apply it in a direction from the inner corner of your eye to the outer one, making sure to cover the problem area only. It's better to make light strokes rather than dot the concealer. If you blеnd it out with your fingers, warm them up — it'll make the process easier and the results better.
4. How to make your forehead look shorter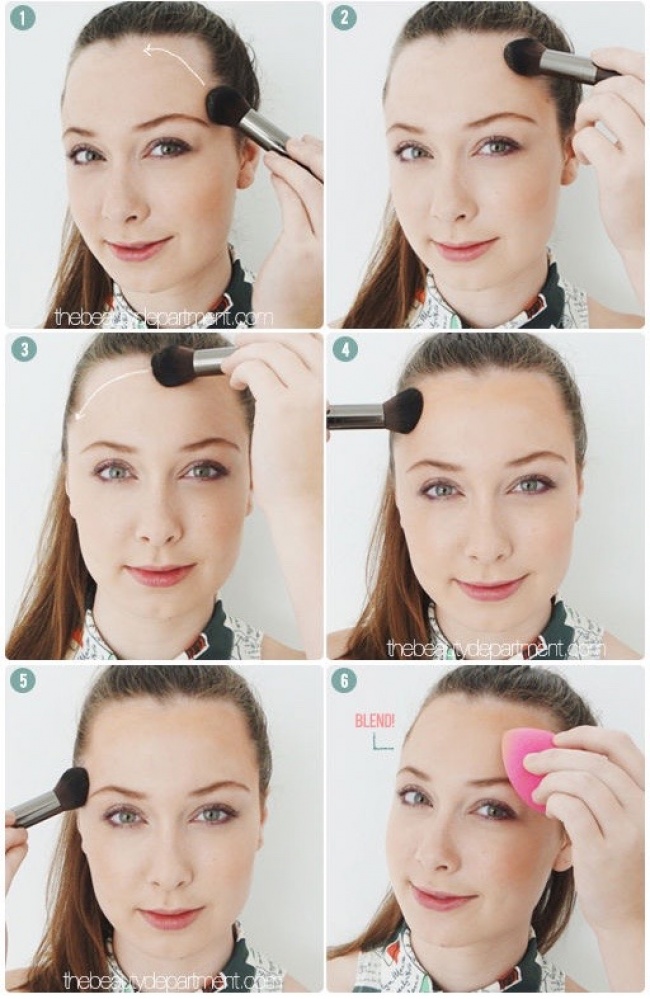 © thebeautydepartment.com 
You can make your forehead appear smaller with just 3 simple tools: a brush, a sponge, and a cream bronzer a few shades darker than your skin tone. Apply starting at your temples, and move the brush upward along your hairline. Then carefully blend it out, avoiding a visible transition.