Female wit knows no bounds. Every girl can look 100% awesome without wasting time and money. Of course, she has to know some clever tricks.
Here shares 13 grooming tricks that will totally change your life.
№ 13. Warm up old lipstick to make it look brand new.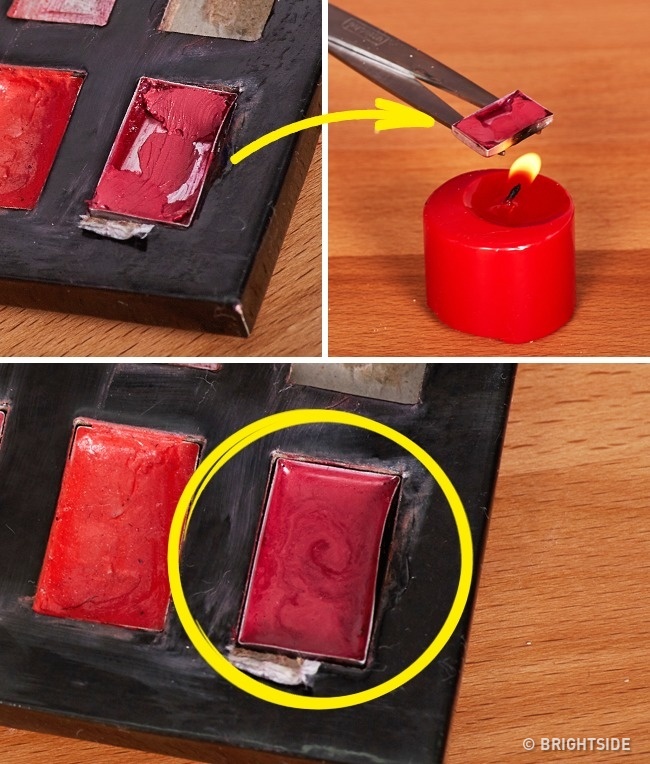 Take the lipstick, put a candle under it, and warm it up. The color filler will melt and spread along the whole area. When your lipstick has cooled completely, it will look brand new again.
№ 12. Warm up your eyelash curler with a hair dryer before using it.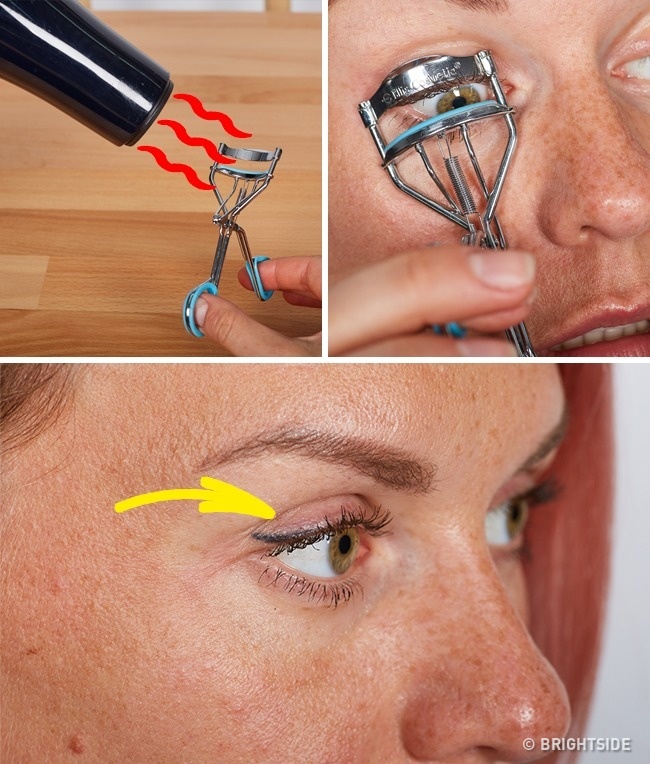 Before you use an eyelash curler, you can hold it under hot water for a moment or warm it up with a hair dryer. Your lash curls will "live" longer.