8. Margaery Tyrell and Anne Boleyn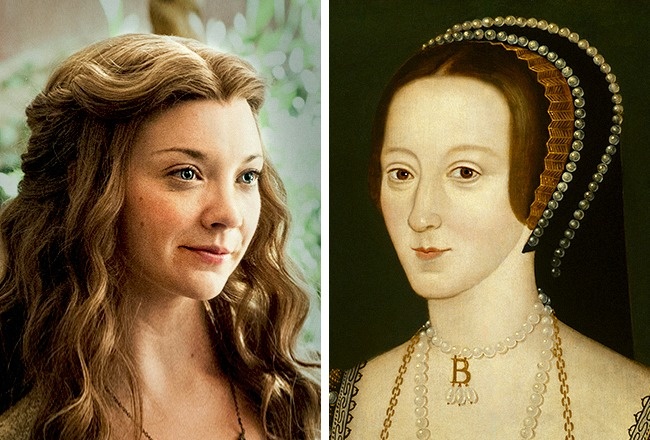 © HBO © commons.wikimedia 
We haven't seen it in the series, but according to the book, before King Robert's death, his brother Renly with his lover Loras Tyrell had a plan to make Margaery Tyrell the king's mistress and replace Cersei Lannister as his queen. Anne Boleyn pursued a married king and was engaged in a long political conflict with his previous wife from a powerful noble family.
7. Joffrey Baratheon and Eustace IV of Boulogne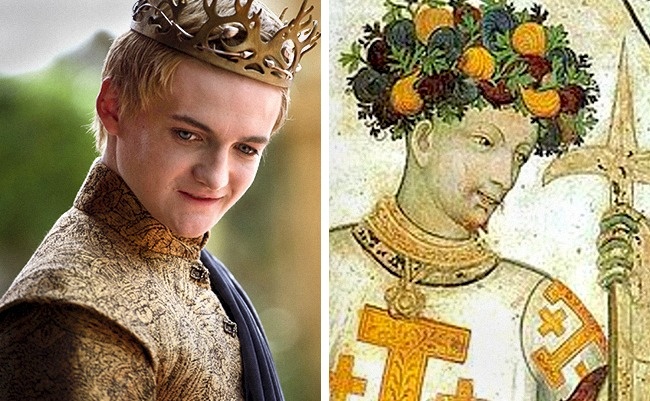 © HBO © Georgemiller381 
One of our unloved characters, Joffrey, a cruel and tyrannical king, was poisoned to death at his own wedding. Eustace IV of Boulogne wasn't popular either. He was an evil man and did more harm than good. And he mysteriously died at a feast.