1 - Minimize Puffy Eyes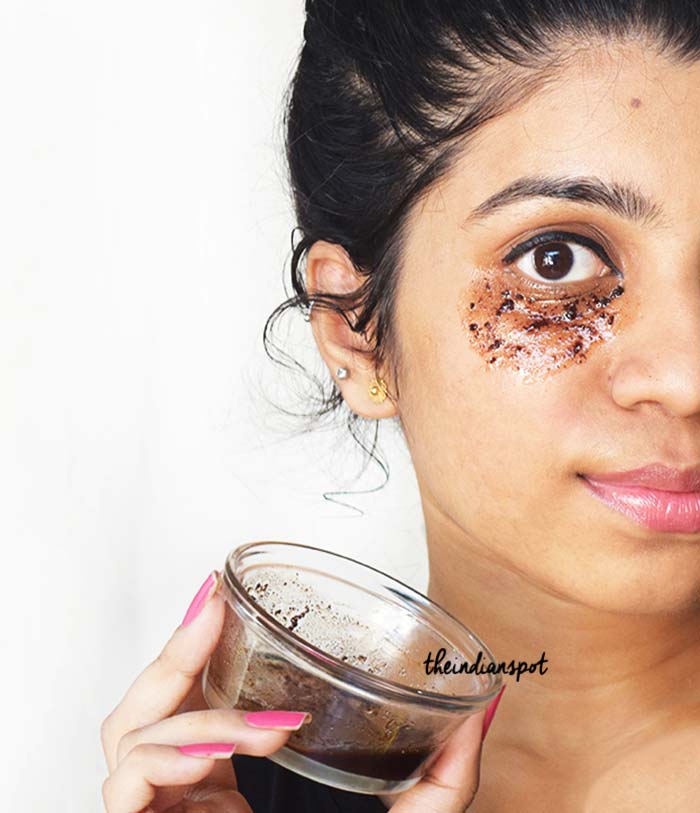 Coffee maximizes circulation in your blood and also aids in minimizing puffiness as it is rich in antioxidant properties. It facilitates to shrink blood vessels and functions best to decrease eye puffiness. Whenever you prepare a cup of coffee, keep the grounds aside, and let them cool for a couple of minutes.
Use the leftover under your eyes and eyelid area for some time and then rinse it off with cold water. For puffy eyes, you can also use the coffee ice cubes hack.