For the past few years, Taylor's look has evolved greatly along with her musical career. Over the past decade, she has gradually transformed from her Nashville-centric style to the now red-lipped Tumblr girl with her chopped hair, lip tossed red and symbolized cat eyes.
The following timeline chronicles Swift's most representative beauty moments of how her classic retro look has evolved to the way it looks now.
1. In one of Taylor's earliest red carpet appearances, she went for long curls with smoky eyes for the Country Music Association Awards in 2006.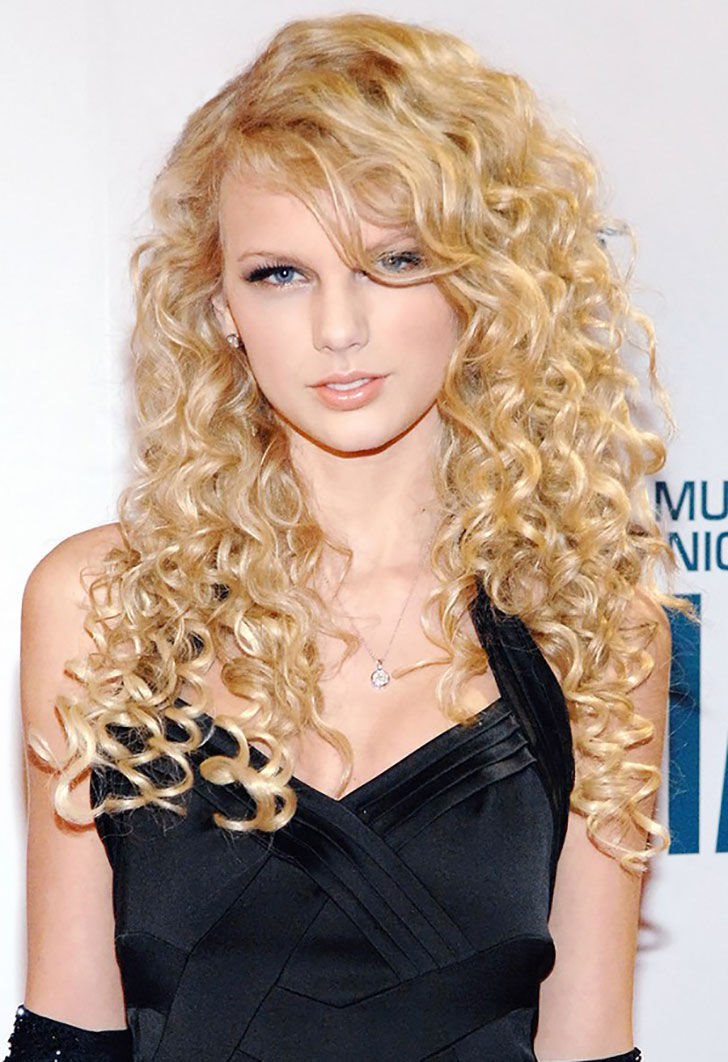 2. 2009 was the year when Taylor started to rock a semi-red lip which later became part of her beauty identity.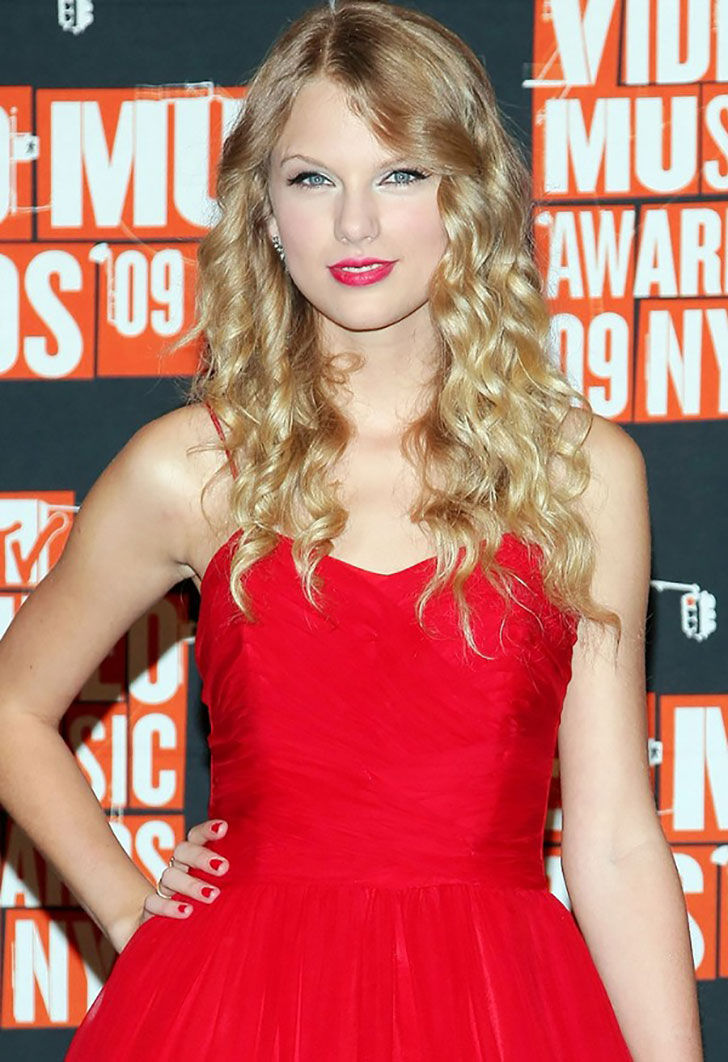 3. In 2012, Taylor experimented with a sharp, matte red lip as well as the smoky cat eyes, which later turned out to be one of our favorites.
4. In 2014, Taylor made her defining beauty decision by cutting her hair into a bob which has been loved ever since, along with her typical black cat eyes and a refreshing watermelon lip.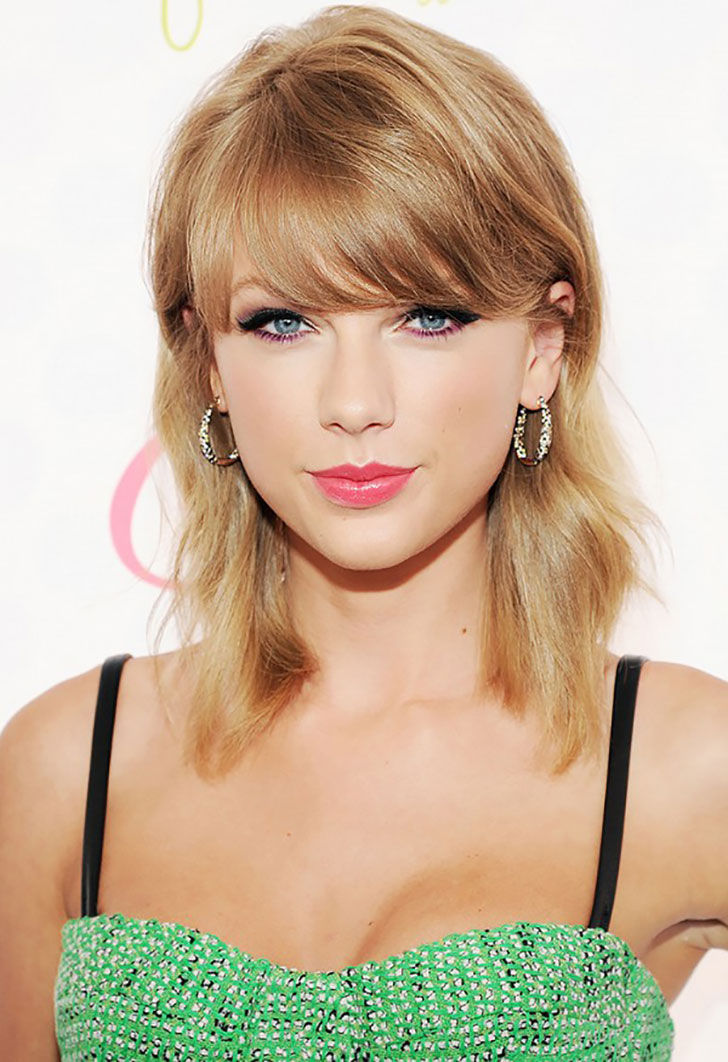 5. For her performance look on the 2014 VS fashion show, Taylor went for a classic vibe with a red lip, feline eye makeup and vintage waves.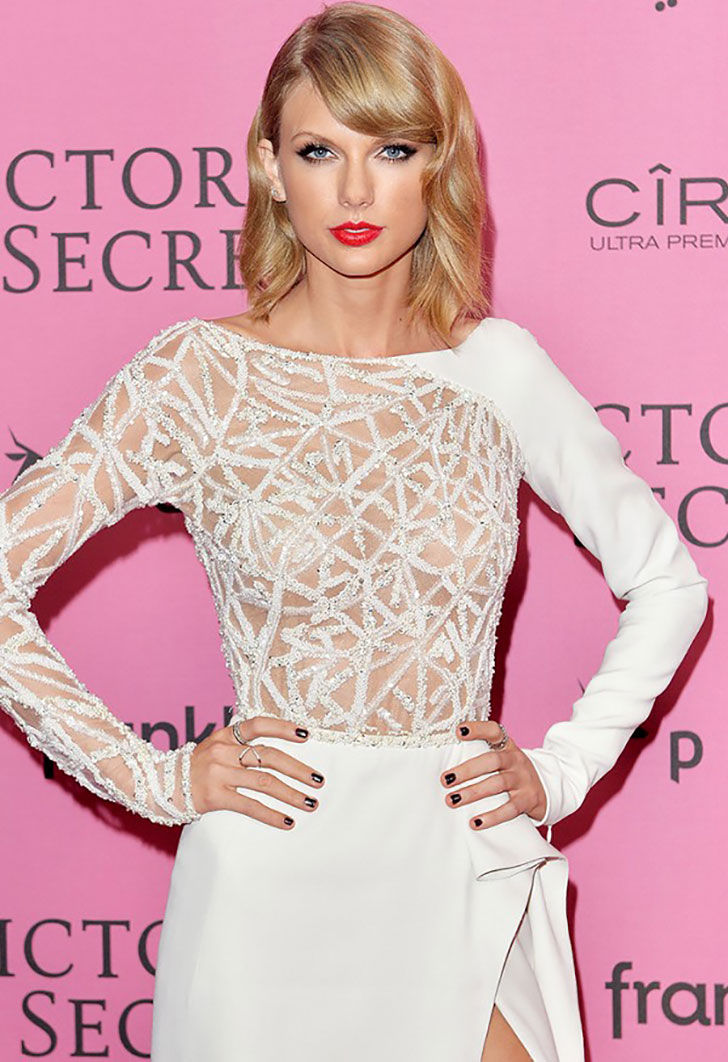 You can also find plenty of the vintage vibe in her street style.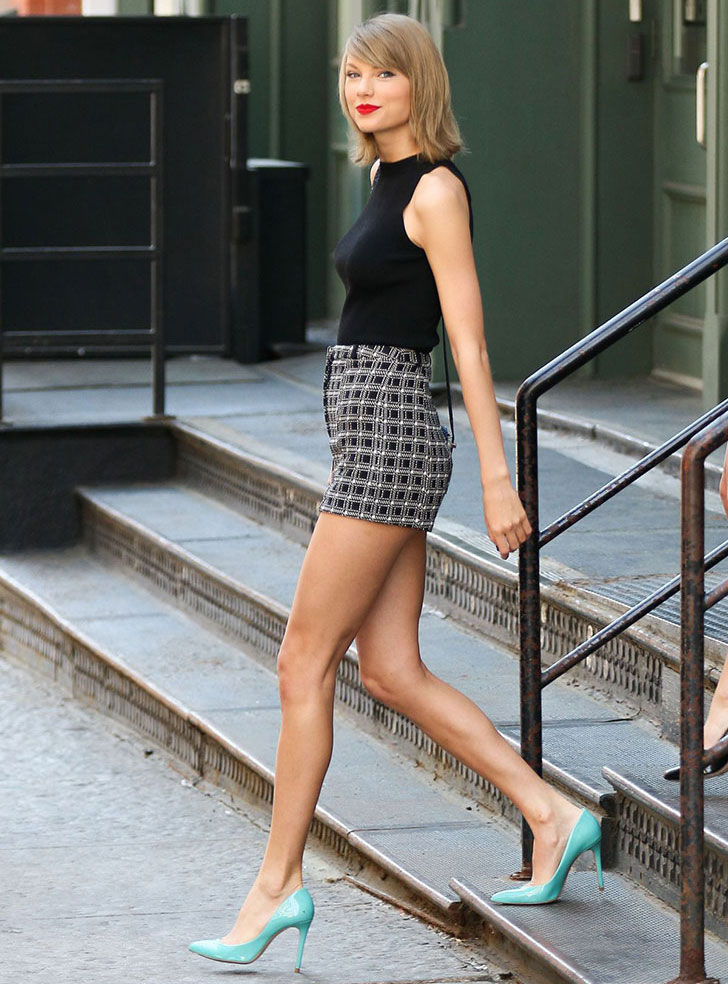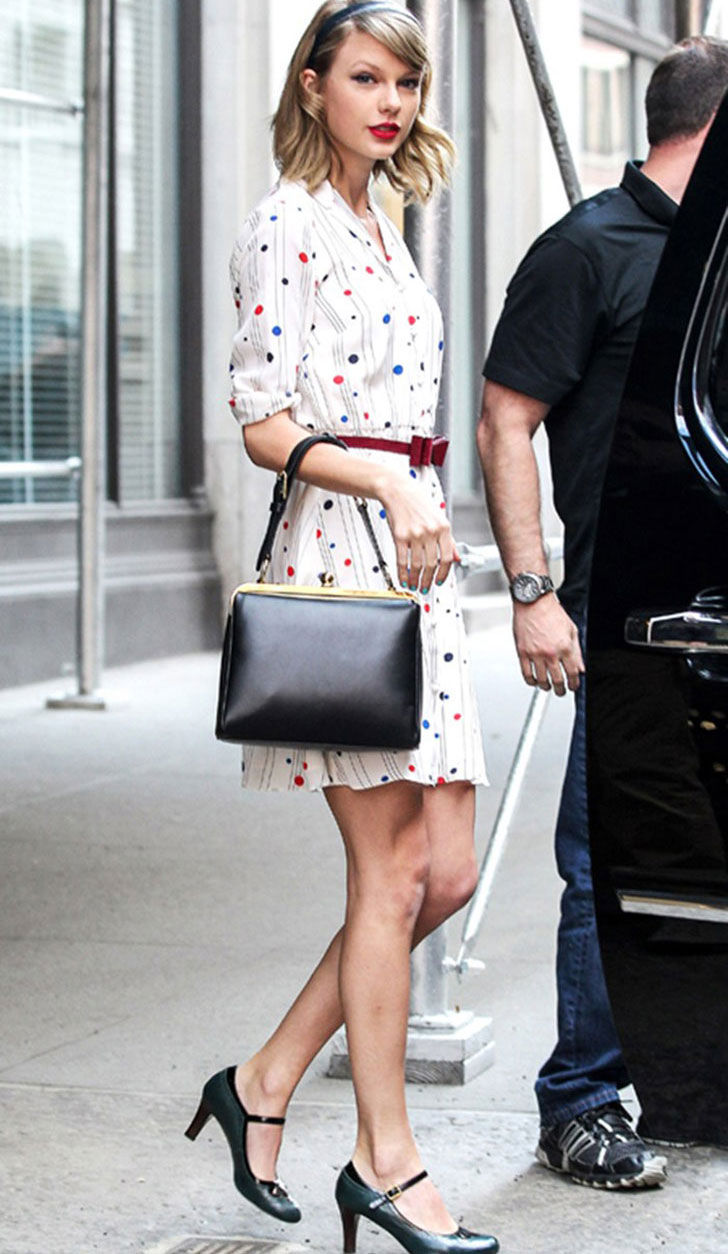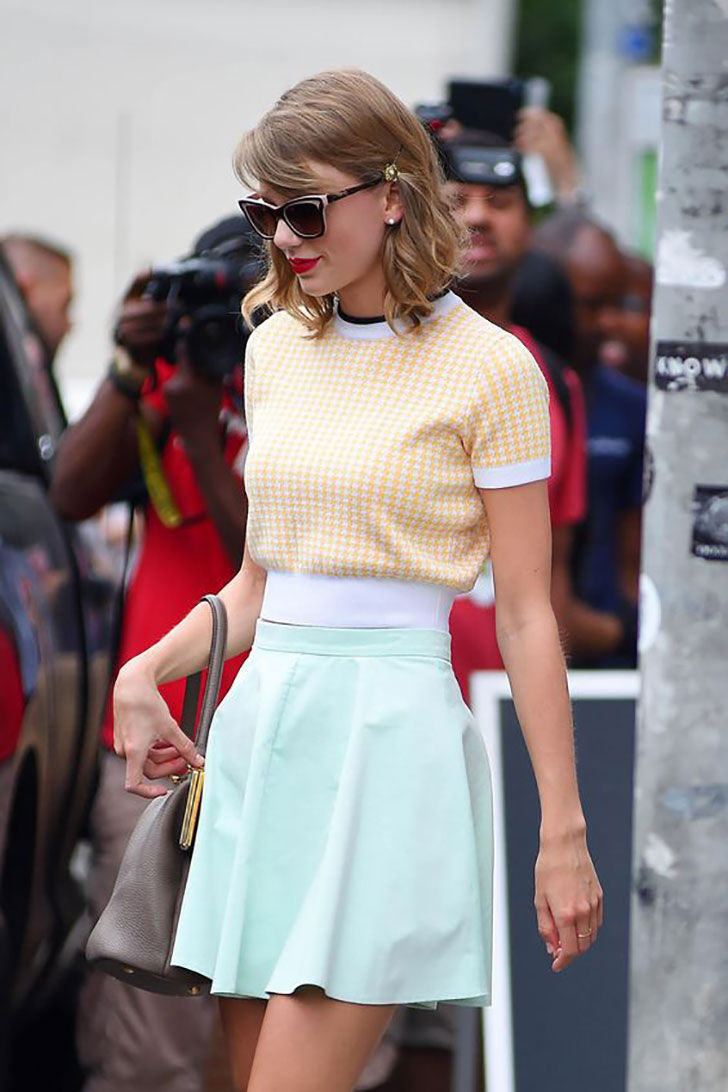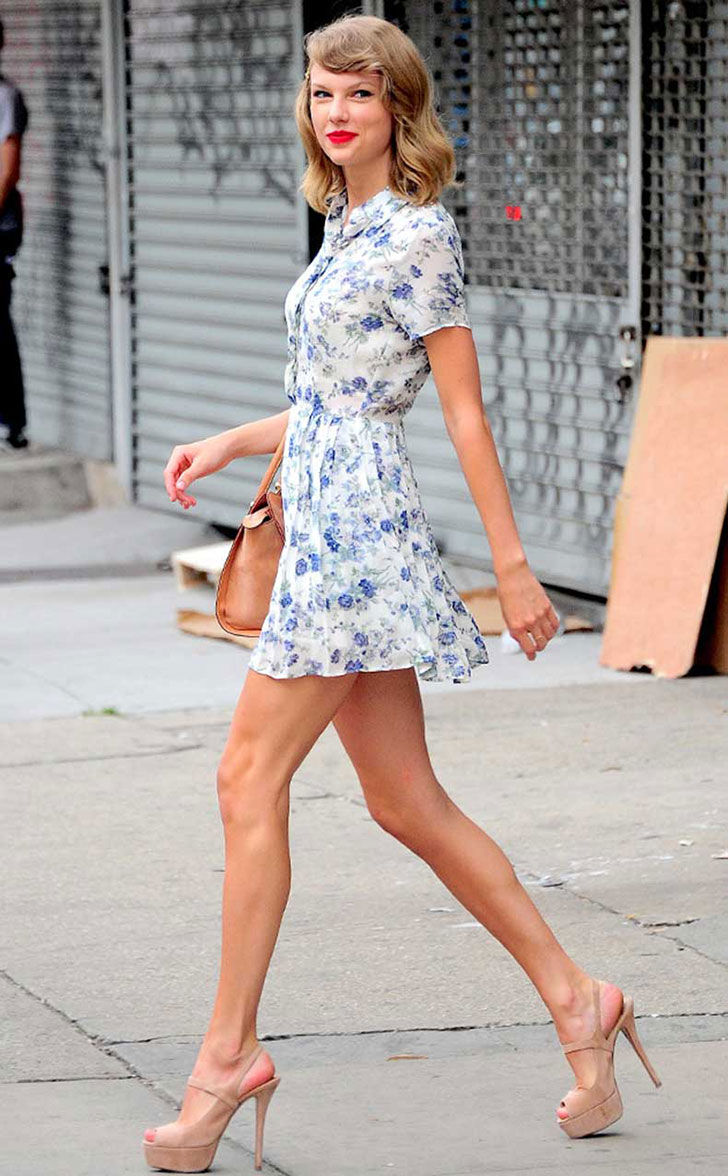 Although we love country-music T.Swift just as much as we love vintage T.S, of all the different Taylors, we have to give it to the classic retro glamor. Red lips, feline eye, flawless skin—no one does retro the way she does it.
Fortunately, her look is surprisingly easy to recreate at home. Need proof? Check out the instructions below to see how to DIY her classic makeup!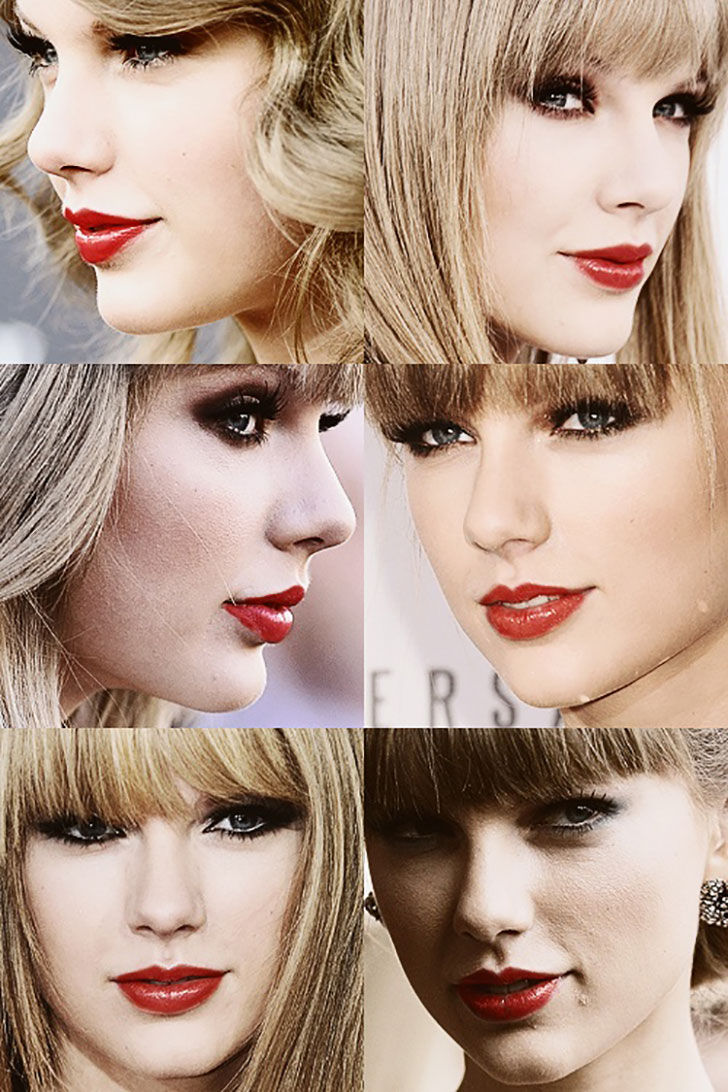 1. Pat a creamy concealer with a bright finish onto any flecks that need to be covered up and the area under your eyes to conceal any dark circles. Here we recommend Radiant Creamy Concealer from Nars_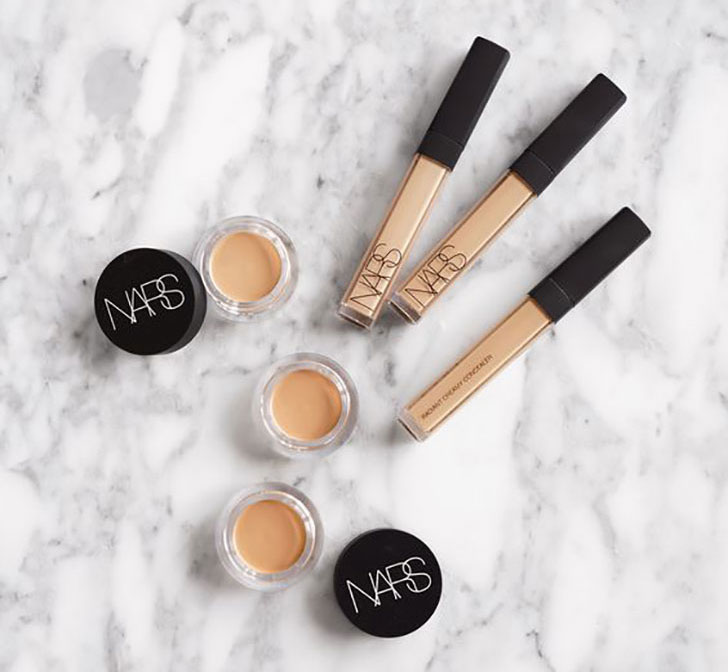 2. To set the concealer, mattify all over with a dusting of loose powder. The recommendation for the powder here is Laura Mercier_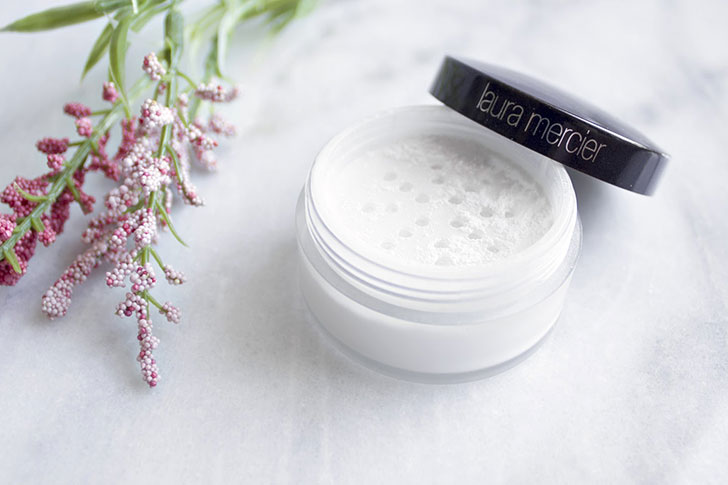 3. Fill in your brows lightly (the model is using Chanel's Crayon Sourcils Sculpting Eyebrow Pencil) and then brush them up and away to create Taylor's symbolic high, rounded arch.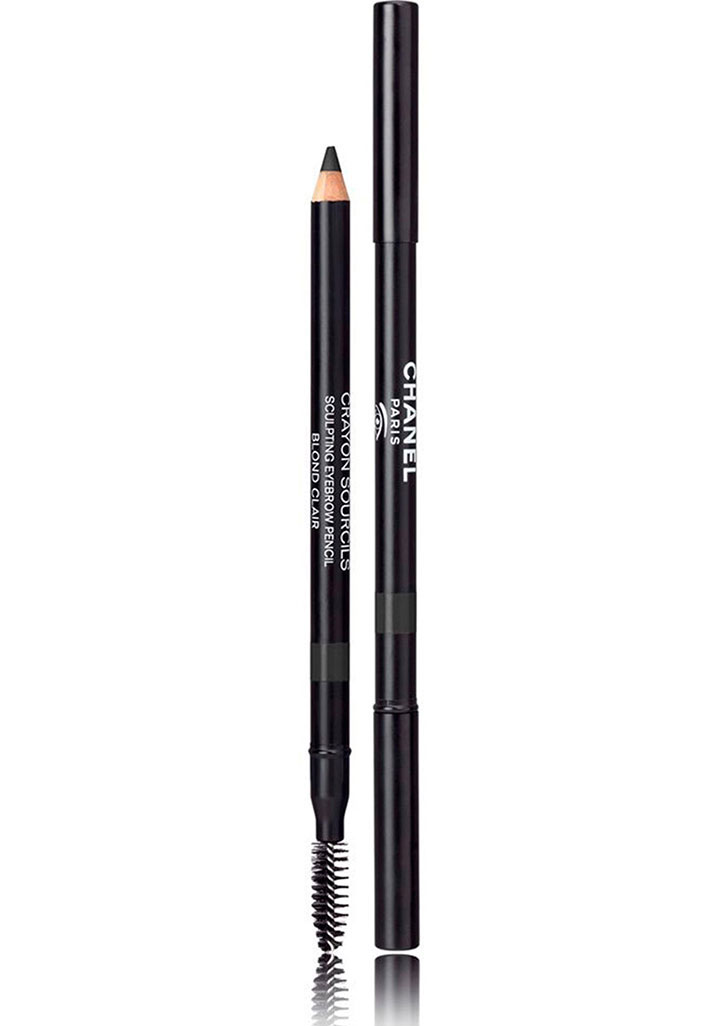 4. To get the perfect Taylor feline eye makeup, draw with a black eyeliner that goes for a matte finish, as well as a precision eyeliner brush. Flick up your brush a little toward the end of your brow when it reaches the outer corner.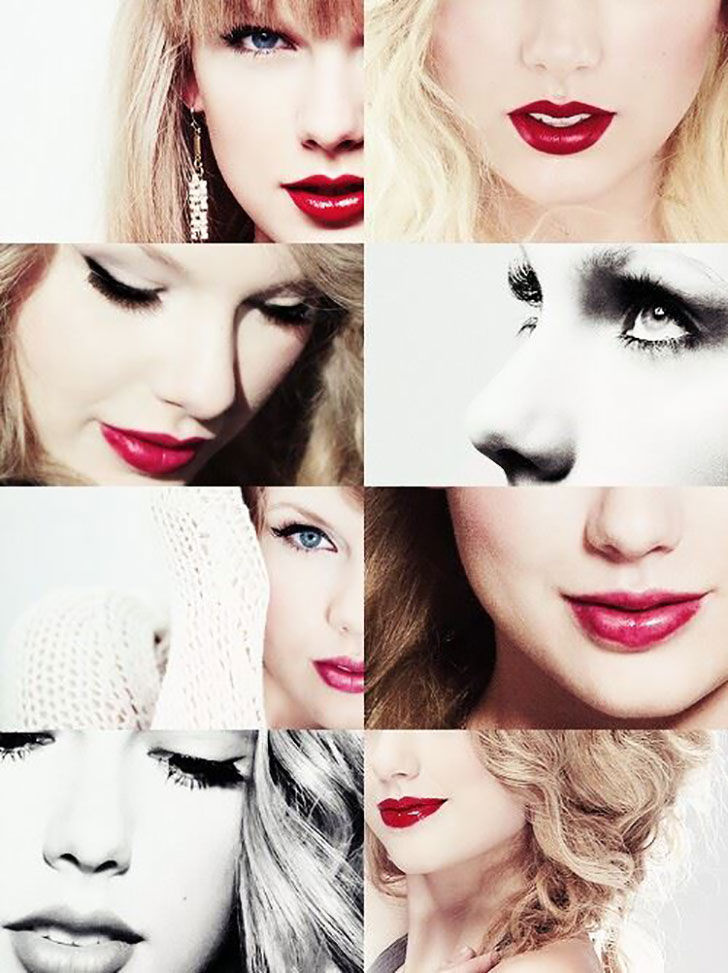 5. Apply mascara to both of your top and bottom lashes.
6. Now, the highlight of the whole retro look--red lips. A true Taylor red is warm toned, which can be recreated with Laura Mercier Rouge Nouveau Weightless Lip Color in Mod.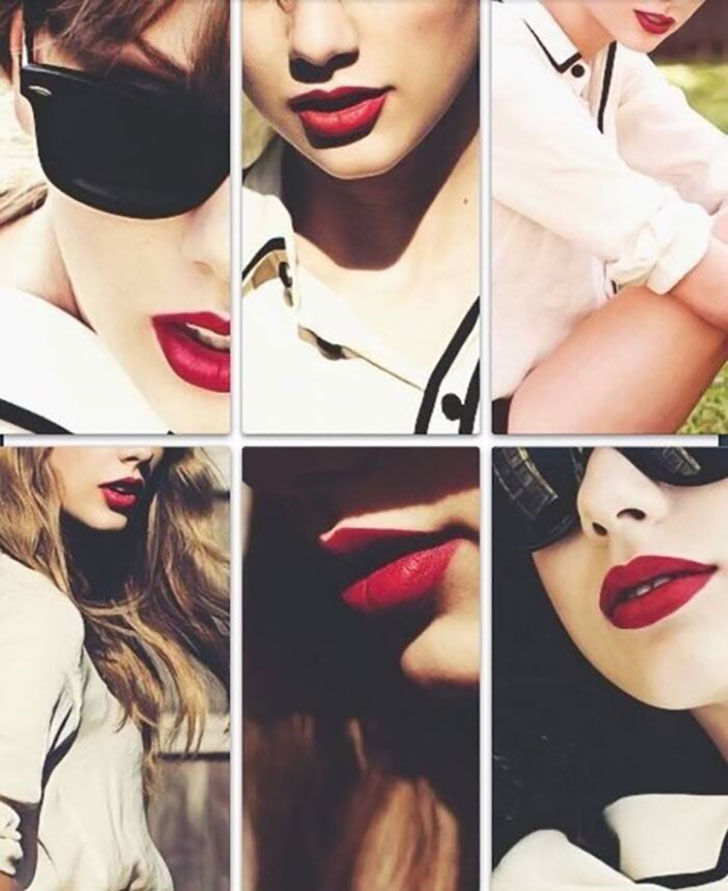 7. Skip blush, since your natural flush is all the rosy cheeks you need. Just add a little bronzer to the hollows of your cheeks, along your temples, and down your neck and jawline for definition.
And now you should have your dream look, just like below~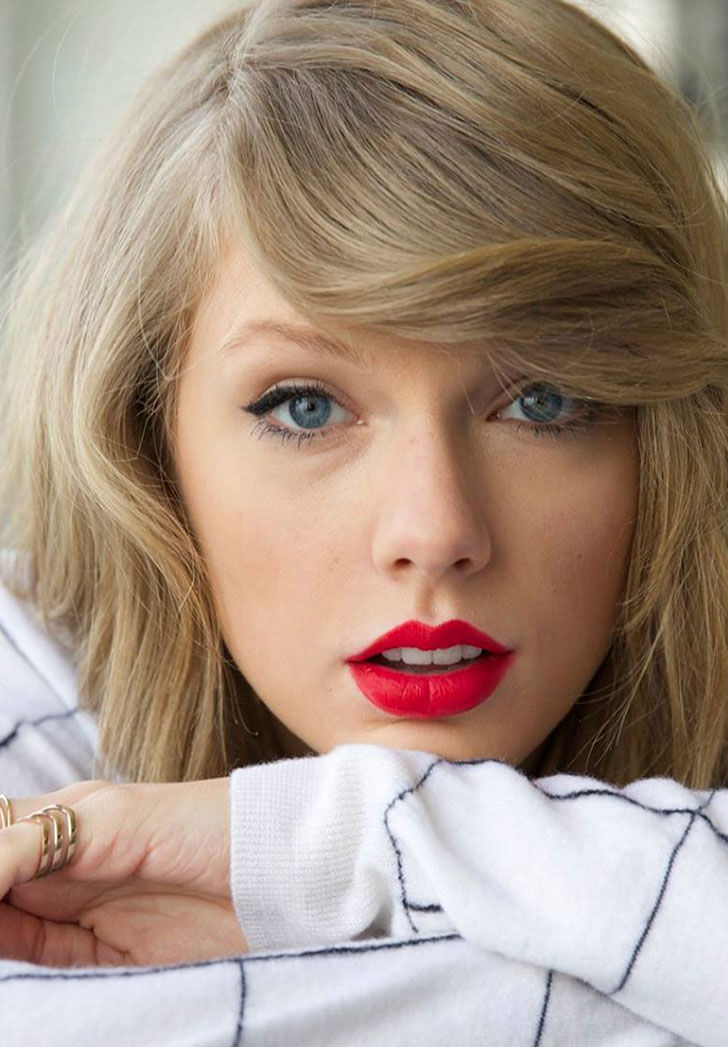 Fancy this tutorial? Come and visit more often, we'll keep up with the changing style of your favorite icon all the way! Just like Taylor sings in the lyrics: We Never Go Out Of Style~!