Dark circles are one of our most hated enemies, they can easily make us look tired and distracted. But, have you noticed that the celebrities on the red carpet are always glowing with attractive eyes. Are they never bothered by dark circles under their eyes? Surely No! Thanks to the flourish of social media, we have no doubt that the stars are also facing dark circles troubles in their daily life. Therefore, why don't we 'steal' some tricks about how to make dark circles vanish from them? Here are some of the SECRET WEAPONS that CELEBRITIES use to fight against dark circles, from home remedies to high tech treatments.
Selena Gomez's Topical Treatment: Eye Cream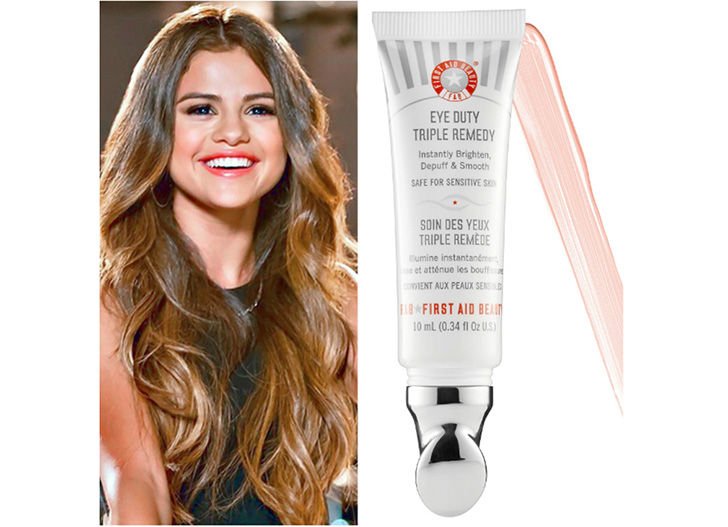 Selena's first choice to beat up dark circles is the First Aid Beauty's Eye Duty Triple Remedy. It's a multitasking treatment which can brighten, depuff and smooth the skin around your eyes. It feels cool when applied on your skin, and the licorice root and caffeine contained in it can diminish the appearance of dark circles.