Simon Pegg and Maureen McCann – Together Since 2005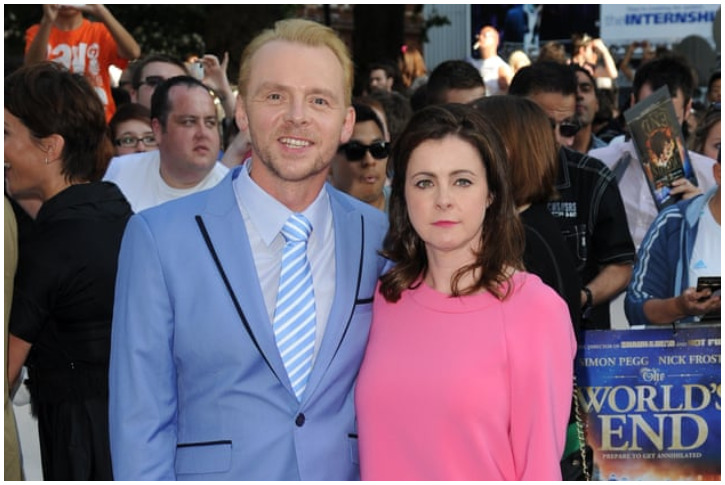 Simon Pegg is a very dear member of Hollywood to his biggest fans. Pegg has demonstrated his acting prowess many a time with his wonderful characters in the film industry. One role which he is famous for is that in the Star Trek franchise. In Inheritance, Pegg assumed a role that required him to change his physique. His wife hated it, so much so that it even brought her to tears! We bet the earnings make up for it, though!
Simon Pegg has been married to the lovely Maureen McCann for 14 wonderful years. The two continue to have a happy life together. Pegg mentions that his wife is a grounding element of his life. He also mentions that she stops him from getting his head up in the clouds! Well, she must be a very humbling woman, then! They make for a beautiful and inspiring couple.