The Royal Wedding Cakes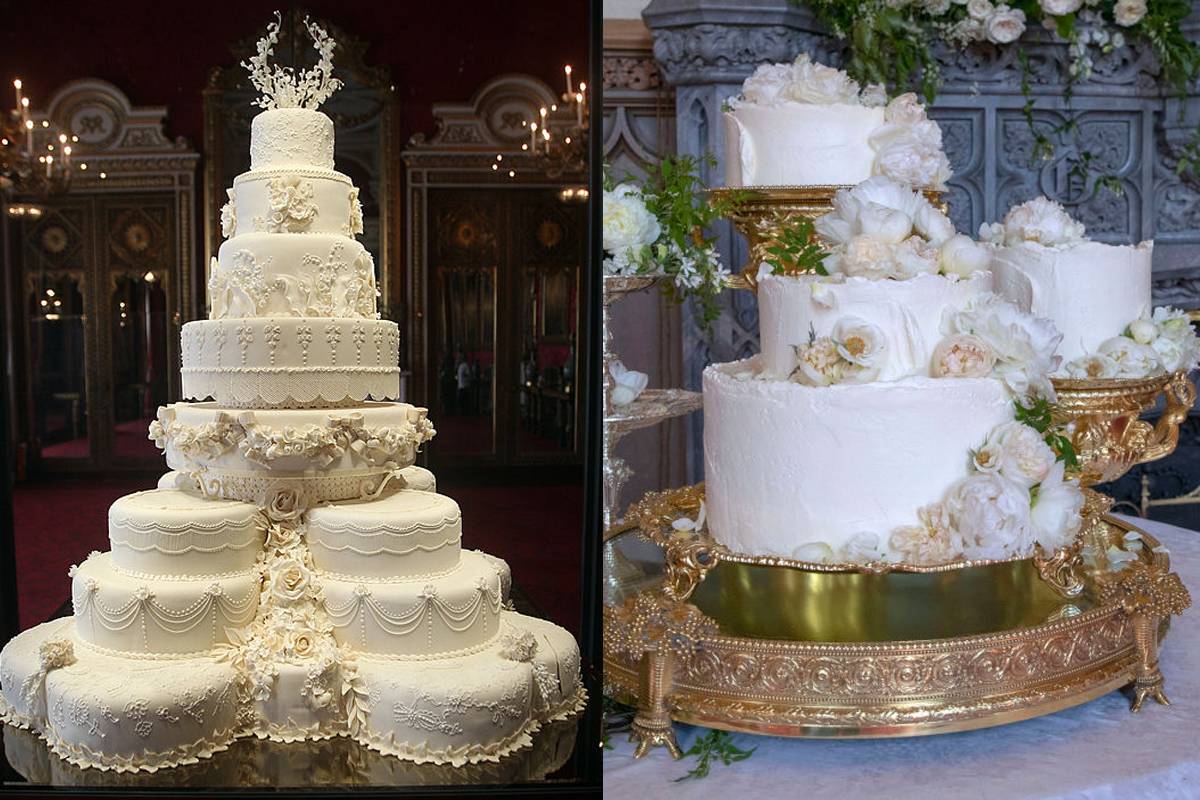 Prince William and Kate's wedding cake was made by Fiona Cairns and featured an incredible eight tiers. The couple selected fruitcake as their flavor and had a second cake made that was chocolate, for guests who didn't like fruitcake, costing a total of $160,000.
Prince Harry and Meghan opted for a lemon sponge cake with elderflower syrup and Amalfi lemon curd for their big day. Made by Claire Ptak, the cake reportedly cost between $60,000 and $75,000.