It seems that all girls love to wear their boyfriend's/husband's clothes around the house. Such things feel cozy and comfortable, and they retain the warmth of the man they belong to.
The staff of Here decided to conduct a little research and find out whether ladies can wear men's items outside and look stylish and cool. The experiment was conducted with the help of Rufina, who, for several days, went to work and enjoyed walks dressed in her husband's clothes.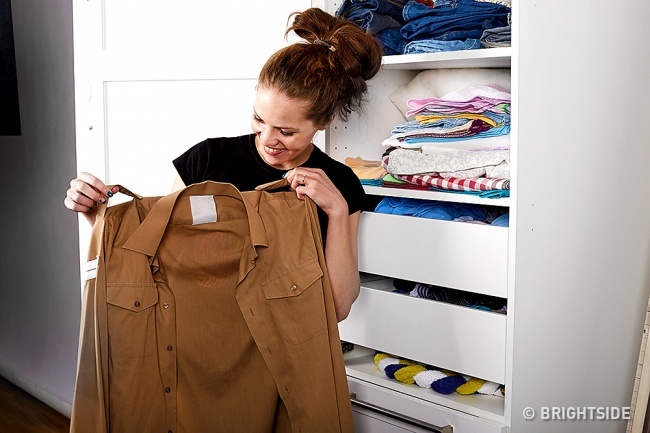 At first, I felt hesitant about the whole idea. For me, like for many other girls, to wear men's clothing was an unspoken taboo. But I also felt curious to know about the perks of donning such decidedly unfeminine items.
Luckily, I quickly managed to get my bearings and find winning solutions thanks to my stylist friend, Elmira. We opened the wardrobe and pulled out all my husband's clothes. And then we began to create, combine, mix, and try stuff on.
Day one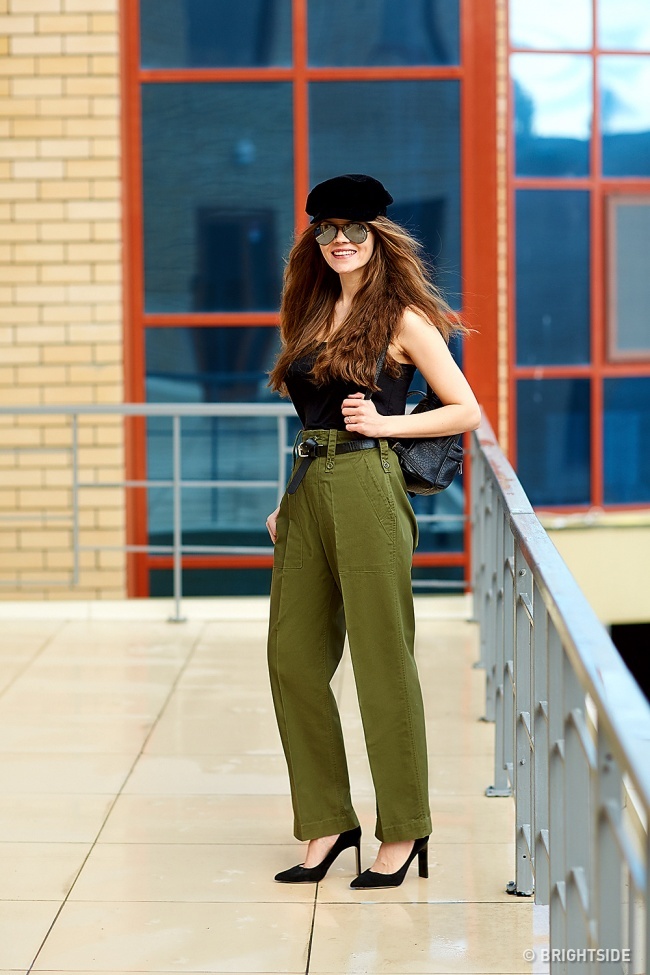 When Elmira first invited me to choose these military-style pants, I waved my arms in protest. I thought they'd make me look like some kind of rapper.
But, as it turns out, even though the pants are obviously a few sizes too big, you can easily fix them at the waist with the help of a belt. And they looked really stylish, especially in combination with high heels and a figure-enhancing T-shirt. We completed the image with a cap. I felt I was getting everyone's attention, and I liked it.