Ariel — actress Alyssa Milano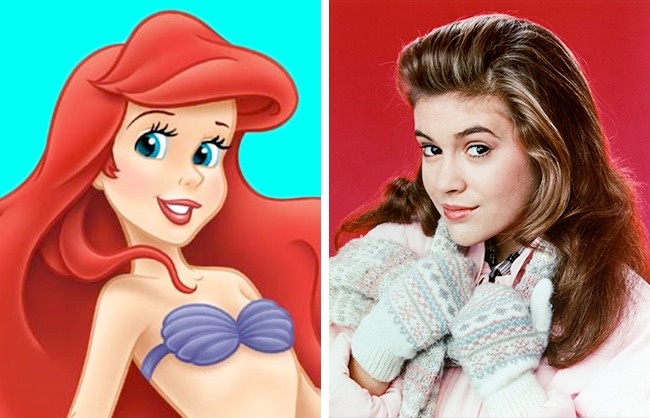 © Walt Disney/Wikipedia Commons © Columbia Pictures/Embassy Pictures/Kobal/REX/Shutterstock 
Early sketches of Ariel were inspired by the wife of animator Glen Keane. However, the final version was based on Alyssa Milano who was 16 when the cartoon aired — just like Ariel herself.
Shrek — wrestler Maurice Tillet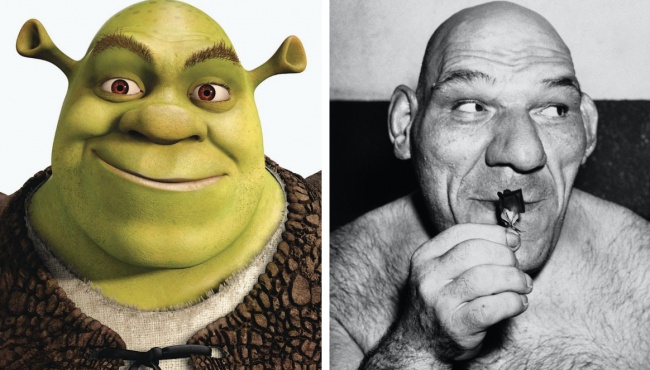 © DREAMWORKS PICTURES / AlbumEAST NEWS © AP/FOTOLINK/EAST NEWS 
Maurice "The French Angel" Tillet, a French wrestler of Russian origin, is believed to have inspired the animators at Dreamworks to create Shrek. In his childhood, Maurice was a real angel (for which he received his ring name afterward), but he was diagnosed with acromegaly at the age of 19: his bones were growing very fast and large. The condition changed Maurice's features a lot, but he joked about the problem and even posed at a museum next to statues of the Neanderthals.