Game of Thrones: Emilia Clarke (Daenerys Targaryen)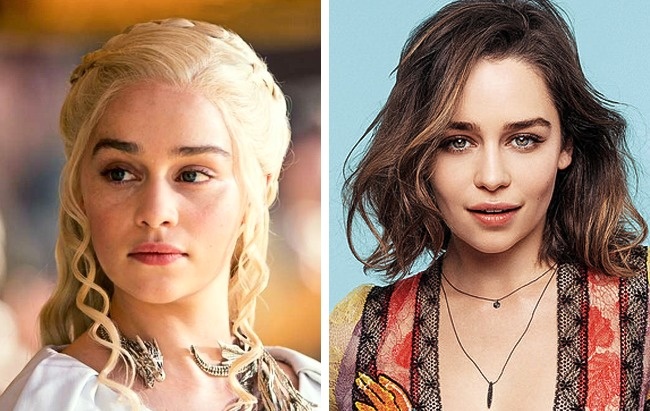 © HBO © lincolnlt2001 
Emilia was about 25 when she first appeared as Daenerys Targaryen, who is approximately 17 in the first season of Game of Thrones. Since then we've fallen in love with the Mother of Dragons, a strong woman who taught Emilia to embrace her feminism. She said this role showed her what it actually feels like to be a strong woman who stands up to inequality.
It's hard to believe, but the same person who plays Daenerys plays Sarah Connor in Terminator Genisys and Lou Clark in the romantic drama Me Before You. And next year we will see her in Solo: A Star Wars Story!
Game of Thrones: Conleth Hill (Varys)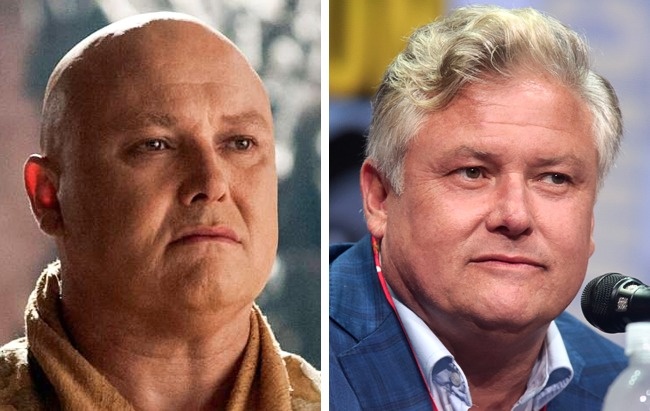 © HBO © Gage Skidmore/Wikimedia 
Conleth Hill, a 53-year-old actor, who is known to us as Varys in Game of Thrones, was originally cast for the part of King Robert Baratheon. Luckily for the show and the world, in general, he read for Varys and accepted the role. After he did so, he was asked an interesting question: "How do you feel about shaving your head?" As we can guess, he didn't object, though he keeps a full head of hair when he is on break from Game of Thrones. Which image of him do you like more: bald or with hair?