Voicing cartoon characters is a special kind of acting. Although we don't see the real faces of the actors when we watch an animated movie, we can still see them in there thanks to their voice, intonation, and their gestures.
Here has collected 12 popular cartoon characters from recent years to show you the talents that stand behind them.
12. Dracula: Hotel Transylvania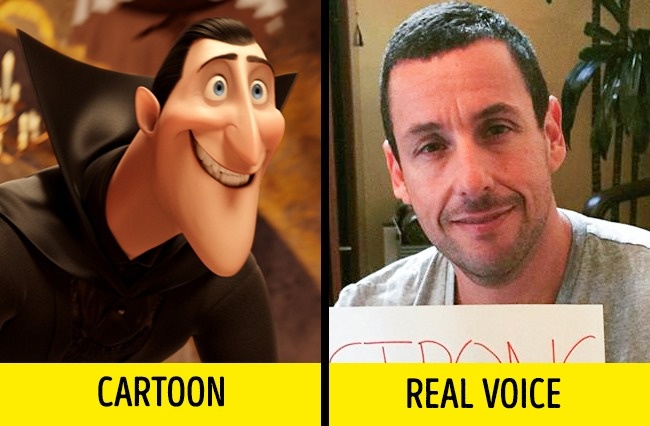 © sonypicturesanimation © adamsandler/instagram 
Adam Sandler was considered to be the perfect choice for creating a comedic Dracula. The Transylvanian accent makes Sandler's voice almost unrecognizable, but his gestures and phrasing have made Dracula unmistakably Sandler's work.
11. Olaf: Frozen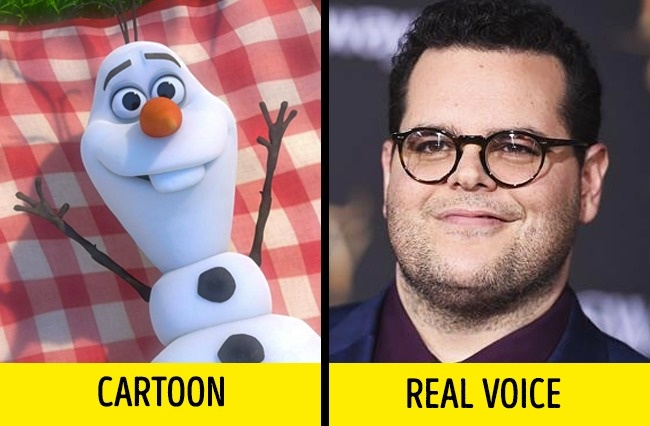 © Disney © joshgad/instagram 
Josh Gad, the voice of Olaf the optimistic snowman who dreams of seeing summer, almost didn't make it into the movie. This would have ruined his own childhood dream of acting in a Disney movie. But we're sure thankful that he was the one to voice Olaf in the end.