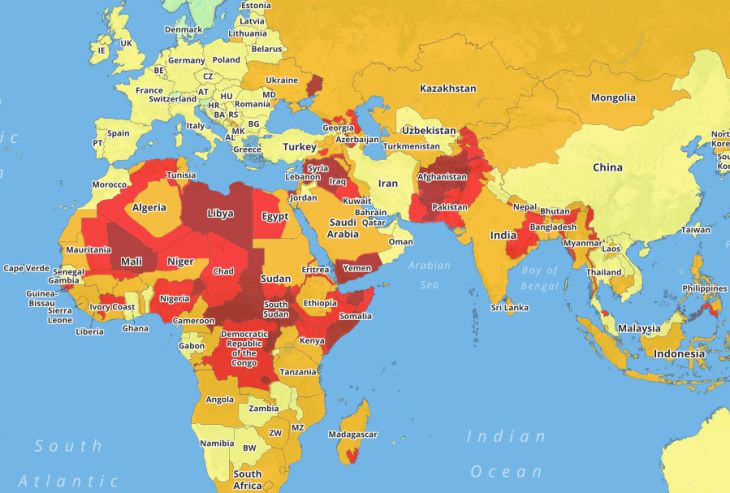 Photo Credit: Getty Images
When the travelling bug bites you, you want to explore as many countries in the world as you possibly can. If you have planned for that long pending holiday that can assist you to relax and let go of the problems you face at your job or at home, you may have wondered about the safety of where you plan to visit. Because holidays are something to be treasured, do not risk ruining them because of bad experiences.
The bitter truth is, some nations are better for you to go than others. 
Earlier this year, the WEF (World Economic Forum) released the annual Travel and Tourism Competitiveness Report that studies the travel and tourism sectors in 136 nations worldwide. The additional feature that comes along with the report is ranking the security of these countries. It does not account for petty crimes though; just the extent to which a country exposes businesses as well as tourists to safety risks via terrorism and violence.
In no particular order, here are the twenty most dangerous countries that you can consider crossing off your bucket list.
Thailand
The country's southern provinces - Songkhla, Yala, Narathiwat and Pattaya - have gotten a bad reputation for security in the country in the last thirteen years. Pattaya has particularly suffered a spate of muggings by motorcycle operators, and there have been incidences of mugging of tourists by gangs in the area, mostly made up of young boys. More than 6,500 deaths have unfortunately occurred because of violence, and there is a martial law in the region.